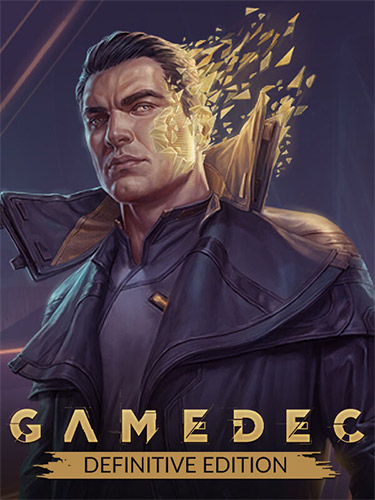 Gamedec: Definitive Edition
v1.7.0.r64951 + 6 DLCs/Bonuses
Release Date: September 16, 2021
Genres/Tags: RPG, Isometric, Cyberpunk, 3D
Developer: Anshar Studios
Publisher: Anshar Publishing
Platform: PC [Repack]
Engine: Unreal Engine 4
Steam User Rating: 81% of user reviews are positive (based on 654 reviews)
Interface Language: English, French, German, Spanish – Spain, Polish, Russian, Simplified Chinese, Traditional Chinese, Korean, Turkish, Japanese
Audio Language: none
Crack: Goldberg + SSE
Minimum requirements:
Operating System: Windows 7 (x64)
Processor: Intel i5-3570 / AMD FX-8140
RAM: 8 GB
Video Card: Nvidia GTX 760 / AMD Radeon R9 270
DirectX: 11
HDD Space: up to 16 GB (20 GB during installation)
ATTENTION! The minimum size of the repack is 4.5 GB, read repack features section for details.
Screenshots – click to enlarge If you don't see screens – disable your adblock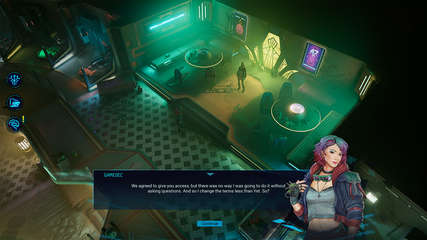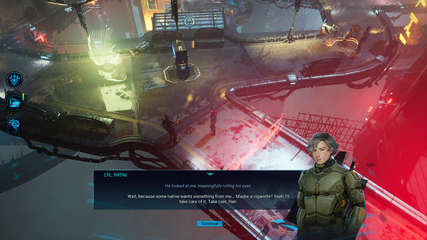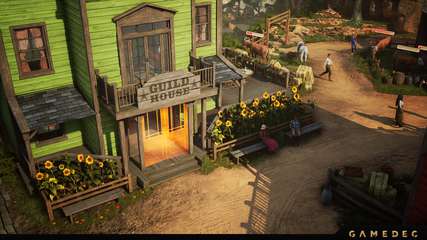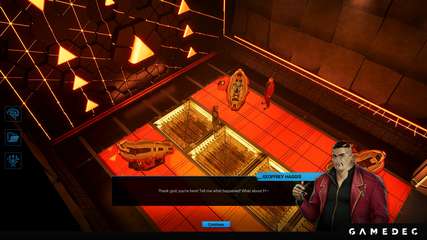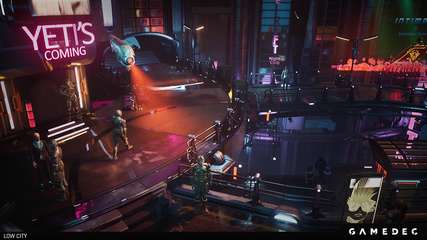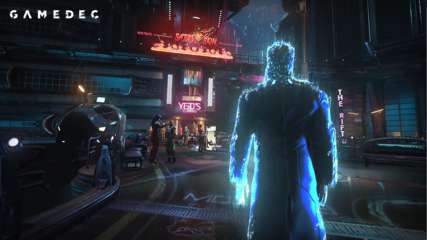 Description:
Gamedec is a single-player non-combat cyberpunk isometric RPG. You are a game detective, who solves crimes inside virtual worlds. Use your wits to gather info from your witnesses and suspects, get to the bottom of deceptive schemes, save lives, and investigate the extraordinary relationships between virtual worlds and their inhabitants. The game continually adapts to your choices and never judges – You are the sum of your choices.
SHAPE YOUR CHARACTER:
Welcome to Warsaw City of the 22nd century. The Tech of the future is so advanced that the term "real" is relative and "life" and "death" have many meanings. Virtual worlds give rise to problems of the human nature: lust, sloth, envy, and pride. The residents of these virtual game-worlds need specialists – Gamedecs – Private Investigators with experience in those worlds who work to discover the secrets and explores mechanics hidden in those realities for the commission of your clients. You are one of them. You are a Gamedec.
THE ESSENCE OF RPG:
Gamedec emulates the nature of tabletop RPGs by focusing on character development through decision making. Gather aspects and craft your unique set of professions that will allow you to lead investigations in a way that fits your style. Discover extraordinary relationships between the virtual worlds and their inhabitants thanks to the gathered information in the codex.
Like in classic tabletop RPGs, you're given the freedom to approach situations from multiple angles rather than forcing a single solution – the choice is yours and yours alone.
Game Features
Interact with NPCs to gather intel and access different dialogue options depending on your choices, developed profession and acquired knowledge.
Visit numerous virtual worlds – from the deceitful farm-like environment, through dark-noir cyberpunk realities to fantasy-based realms.
Use your Codex and Deduction to unscramble facts and evidence to conclude the case. Find your own answer and respond accordingly to your own ethics, integrity or just a sense of poetic justice.
Shape your Character through actions that grant positive or negative effects – Determine how to you want to be perceived by the other by selecting traits, which correspond to your gameplay style. Develop your own Gamedec through your decisions, choices, and actions.
Meet various characters in both Realium and Virtualium that can be friendly, or hostile – depending on your decisions throughout the game.
Definitive Edition:
Explore the virtual worlds once again! Gamedec – Definitive Edition brings a fresh look to the current-existing cases! First, players can immerse themselves in the world based on Seven: The Days Long Gone, the game released in 2017 by Fool's Theory and IMGN.PRO. The case is completely readable to those who played neither of these games, thus offer a mouthful of additional flavor to those who did. Expect the brand new virtualium and even more challenging NPCs.
Additionally, fans of the Cthulhu mood can take on a new twist in one of the current-existing cases. Ph'nglui mglw'nafh cthulhu R'lyeh wgah'nagl fhtagn!
Definitive Edition introduces the following new features:
New fully voice-overed cutscenes: epilogues for each decision at the end of the game
New sidequest on the Like Father Like Son along with the brand new NPC: Clown
New sub-level on the Like Father Like Son case
Voice overs s for the new NPC on Like Father Like Son
Whole new case in a new Virtualium, which contains over 30 quests
New playable character: Ken Zhou
Partial voiceovers for the 24 NPCs
Two characters made in collaboration with our Backers: Dungeongeek and Ryan
Five characters from Seven: The Days Long Gone game lore
A few new minigames
New game difficulty: True Detective Mode
New Main Menu music theme
Bugfixing and optimization across all content
New language available: Japanese
Included DLCs/Bonuses:
Dafne (Sensory Worlds' Citizen)
Izmael Krostov (New Character)
Torkil Aymore (The Original One)
The Official Guidebook
The Art Of Gamedec
Digital Soundtrack
Repack Features
Based on Steam BuildID 9612103 release with bonus content: 16 GB, thanks to Copycrater!
Game version is: v1.7.0.r64951; 3 DLCs included (Torkil Aymore, Izmael Krostov, Dafne Bennet) + Bonus Content
Goldberg + SSE crack/emu applied over, thanks to Cratercopier!
100% Lossless & MD5 Perfect: all files are identical to originals after installation
NOTHING ripped, bonus OST recoded from WAV to MP3[Lame Extreme Preset]
Selective Download feature: you may skip downloading and installing of bonus content (ArtBook, Guidebook & OST)
Significantly smaller archive size (compressed from 16 to 4.5/4.8 GB)
Installation takes 3-6 minutes (depending on your system)
After-install integrity check so you could make sure that everything installed properly
HDD space after installation: up to 16 GB (20 GB during installation)
Language can be changed in game settings
Repack uses XTool library by Razor12911
At least 2 GB of free RAM (inc. virtual) required for installing this repack
Repack by FitGirl
Backwards Compatibility
This repack IS slightly backwards compatible with my previous Gamedec repack. You can rehash fg-optional-bonus-content.bin and save 359 MB of traffic.