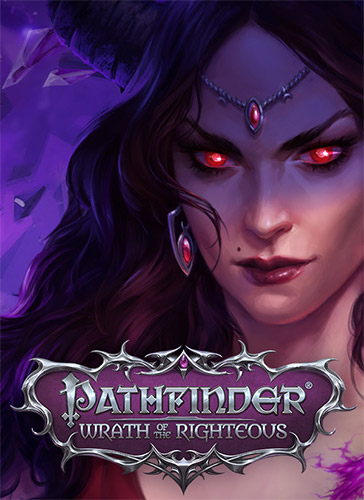 Pathfinder: Wrath of the Righteous – Enhanced Edition
v2.0.0z + 11 DLCs/Bonus Content
Release Date: September 2, 2021; "Enhanced Edition" – September 29, 2022
Genres/Tags: RPG, Isometric, Real-time, 3D
Developer: Owlcat Games
Publisher: META Publishing, Owlcat Games
Platform: PC [Repack]
Engine: Unity
Steam User Rating: 83% of user reviews are positive (based on 16,912 reviews)
Interface Language: English, French, German, Spanish – Spain, Russian, Simplified Chinese
Audio Language: English
Crack: built-in (FAiRLiGHT)
Minimum requirements:
Operating System: Windows 7 (x64)
Processor: Intel(R) Core(TM) i3-2310M CPU @ 2.10GHz
RAM: 6 GB
Video Card: Intel(R) Intel HD Graphics 620
DirectX: 9.0c/10/11/12
HDD Space: up to 38.1 GB
ATTENTION! The minimum size of the repack is 15.2 GB, read repack features for details.
Screenshots – click to enlarge If you don't see screens – disable your adblock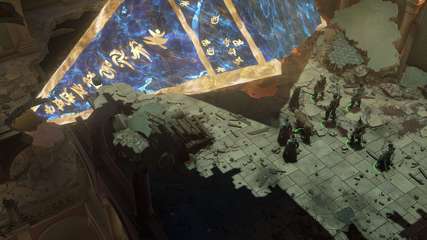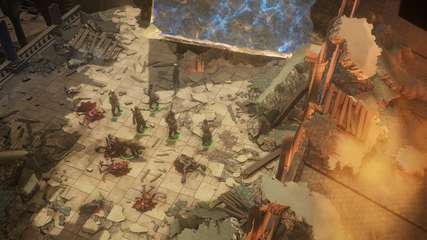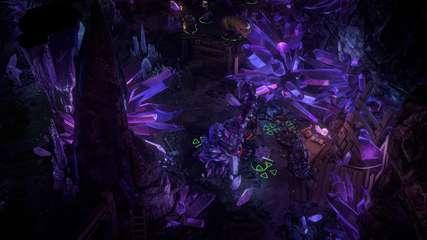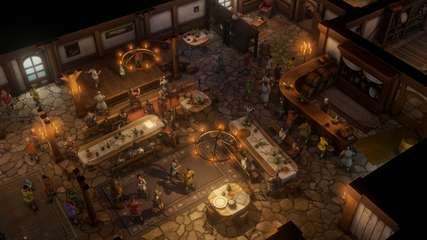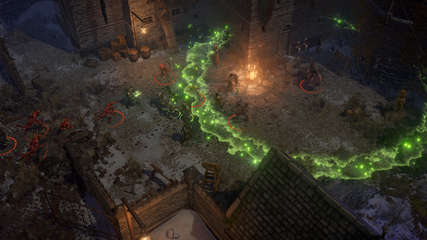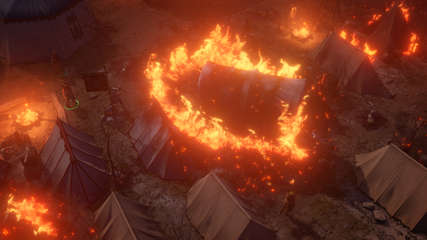 Description:
Discover the Story
Your path will lead you to the Worldwound, where the opening of a rift to the Abyss has unleashed all-consuming terror across the land. For over a century, the neighboring nations have fought fearlessly, trying to drive the enemy back — but to little avail.
Now, you have the chance to put an end to this conflict, but the path to salvation is far from clear-cut. Will you become a shining angel, backed by noble paladins? Or a powerful necromancer with hordes of immortal undead in your thrall? Or something else entirely? Lead your army and challenge mighty demon lords. Your crusade will set in motion a chain of events that will leave you — and the world itself — forever changed.
Through the Ashes DLC:
While you were leading the Knight Commander to mythic glory, regular people on the burning streets of Kenabres were doing their best to survive. See the war through the eyes of common city dwellers and prove that you don't need to be a mythic champion to be a hero. Lead a small group of townsfolk out of captivity to safe refuge. Who will you save? Who will you sacrifice? And what grim secrets of the Worldwound have the main campaign's heroes missed?
Game Features
PLAY YOUR HERO, YOUR WAY: Create any character imaginable with the flexibility, richness, and depth of the Pathfinder First Edition ruleset. Choose from 25 classes, 12 character races, and more than a thousand spells, feats, and abilities to suit your personal playstyle.
FOR EVERY CHOICE, A CONSEQUENCE: Your decisions have more weight than ever before. Your goal is clear, but you must forge your own path to it. Who will die, and who will live Who will stay, and who will go Make your choices, and watch the world around you change.
A NEW WAY TO FIGHT: Enjoy two combat modes as you slay your enemies – real-time with pause or turn-based. Switch between them on the fly, so you can always take things as slowly — or as quickly — as you like. The unique Pathfinder ruleset also allows you to perform advanced combat maneuvers, like mounted combat. Use them wisely!
GATHER YOUR PARTY: A cast of more than 10 unique companions is ready to join your cause. Earn their trust and respect, and they will have your back no matter what dangers lie ahead. And if you get on their bad side, well… Maybe it's time to part ways.
LEAD THE CRUSADE: You will need much more than a party of adventurers to cleanse the land of its demonic scourge. Take command of the crusaders and lead them to victory – both as a strategist, controlling the battle from above, and as a field commander, in a new tactical combat mode.
CHOOSE YOUR PATH: Explore nine unique Mythic Paths: obtain extraordinary abilities and shape everything that comes next. Your decisions might transform you into a celestial Angel, a raging Demon, a powerful Lich, a cunning Trickster, an otherworldly Aeon, a rebellious Azata, a wise Gold Dragon, an insatiable Swarm That Walks — or remain mortal and walk the arduous path toward becoming a living Legend.
Enhanced Edition introduces the following new features:
Now you can finally play with the controller. Lead the crusade sitting on your favorite couch!
Change the appearance of your character, repainting and forging his armor!
Save time searching for the scroll using the inventory search function.
Can't understand how you managed to inflict so much damage on the enemy Now you can see the detailed information in the improved battle log.
You no longer need to scroll the character bar to the right to see how your faithful beast is there – now information about its health is displayed under the portrait of the owner.
Unlock unique solutions for some quests with new mythical options in Chapter 5.
Take a look at the holiday that your loyal soldiers organized to celebrate your formation on the path of the Legend!
Learn more about the lives of your companions and friends after the end of the hike in extended epilogues.
And don't forget to immortalize your adventures using the new photo mode! Stop the moment, throw off the shackles of isometry, add filters and frames to taste – and you have a picture on your desktop with underground mushroom forests, waterfalls of the Winter Sun or chaotic streets of Alushinirra.
Included DLCs:
Digital Download
Premium Digital Download
Pre-order Bonus Pack
A Visitor from Distant Lands
The Treasure of the Midnight Isles
Commander Pack
Faces of War
Love Beyond Death
Inevitable Excess
Through the Ashes
Paint of War
* Season Pass is not a DLC, so it's not included in the list
Repack Features
Based on Pathfinder_Wrath_of_the_Righteous_Enhanced_Edition-FLT ISO release: flt-pathfinder_wrath_of_the_righteous_enhanced_edition.iso (35,386,382,336 bytes)
Game version: v2.0.0z; 11 DLCs/bonus content are included and activated
100% Lossless & MD5 Perfect: all files are identical to originals after installation
Bonus OST in FLAC format ripped, NOTHING re-encoded
Selective Download feature: you can skip downloading and installing of bonus content (OST in MP3, ArtBook, Digital Map)
Significantly smaller archive size (compressed from 33 to 15.2/15.8 GB)
Installation takes 13-45 minutes (depending on your system and selected components)
After-install integrity check so you could make sure that everything installed properly
HDD space after installation: up to 38.1 GB
Language can be changed in game settings
Repack uses XTool library by Razor12911
At least 2 GB of free RAM (inc. virtual) required for installing this repack
Repack by FitGirl
Backwards Compatibility
This repack IS slightly backwards compatible with my previous PWotR repack. You can rehash fg-optional-bonus-content.bin to save 568 MB of traffic.