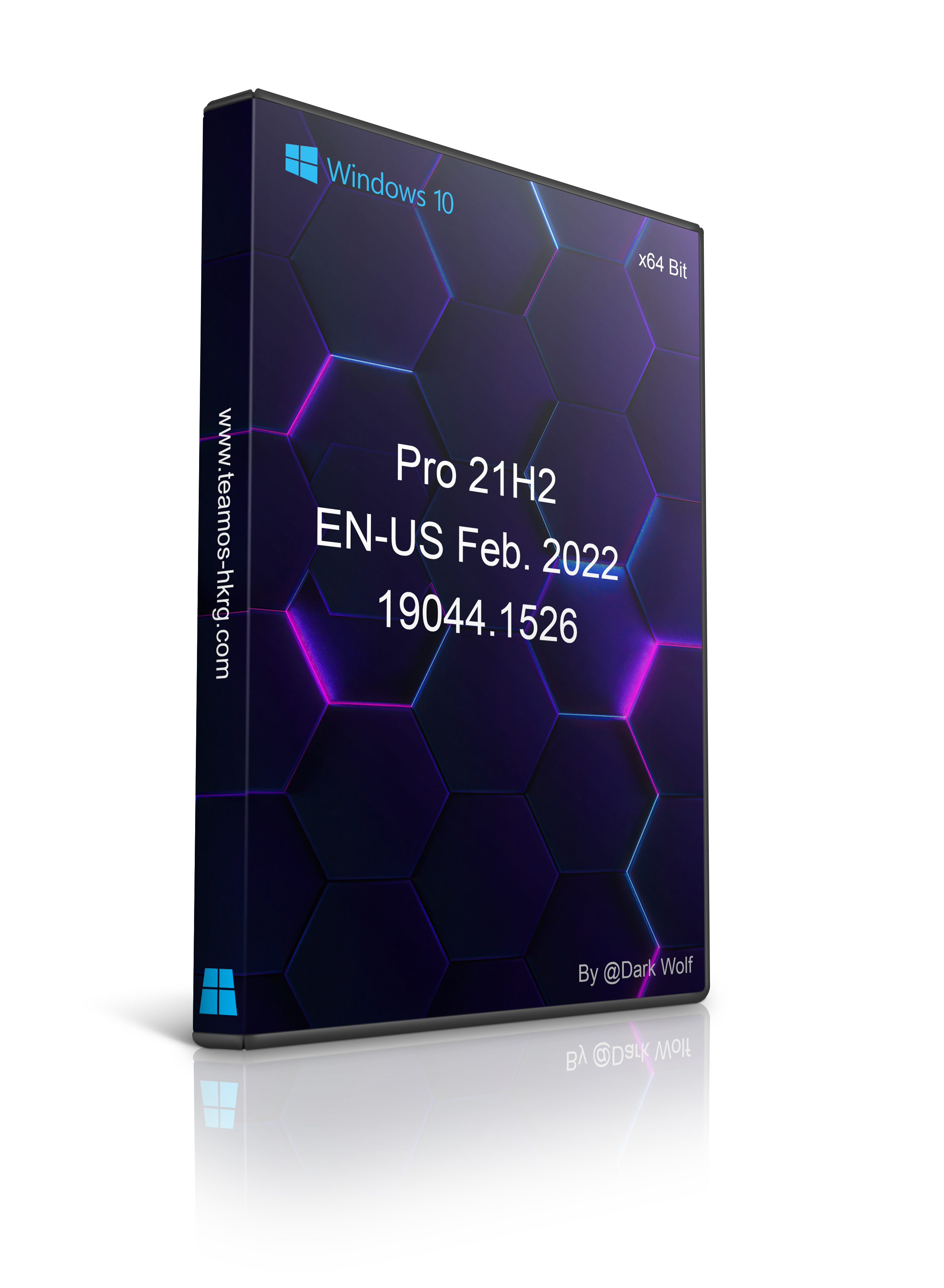 General Information:
Name: Windows 10 Professional
Version/Build: 21H2.19044.1526
Architecture: x64 (64 Bit)
Size: 5.13GB
Language: English
Author: Dark Wolf / TeamOS
Compression: ESD
Activation: Fully Activated, and on Desktop
*To ensure activation, make sure your internet connection is working and you are not behind a service like a VPN, proxy, or any other similar service.
Requirements:
Processor: 1Ghz or better
RAM: 2GIG or more
Minimum Hard Drive Space: 25GB
Graphics Card: DirectX9 capable or better
Description:
Assembly made on the basis of the original images from MSDN. Included in the distribution Net Framework 3.5 (includes the .NET 2.0 and 3.0). The system is completely on the original installer.
It is possible to install both from under the BIOS and under the system, but clean install is recommended.
Additional info for other features:
To use touch, you need a tablet or a monitor that supports multitouch.
To access the Windows Store and download apps, you need an active internet connection and a screen resolution of at least 1366 by 768.
To snap apps, you need a screen resolution of at least 1366 by 768.
All current updates as of 2/12/2022 integrated
Features installed/enabled:
.Net 3.5
.Net 4.8
Legacy Components
Checksums: